Idea came from AD78 Sports and Yamaha Racing Brasil, in tune with the global movement to combat climate change
The Yamalube R3 Cup, Yamaha's motorbike competition, will be carbon neutral in its 2020 edition. The initiative was made possible through a partnership between the AD78 Sports team and the iPlantForest consortium, which brings together technology companies, commercial planting and reforestation in the Amazon. .
With stages from August to December in Goiás, Minas Gerais and Paraná, the Yamalube R3 Cup will have 174 tons of CO2 produced during the tests, team displacements and logistics offset by a forest of 3,052 trees occupying 5.5 hectares of land in the State from Roraima. Emissions are neutralized over a period of one year.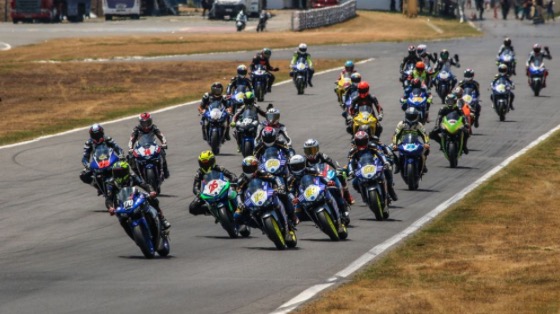 Photograph: LZ Photo
"We are very happy to be part of this project with iPlantForest. We want to show Brazil and everyone who accompanies us how important it is to take care of sustainability and of our home, which is our planet "- declares Allan Douglas, who heads the AD78 Sports team and bets on the new talents of motovelocidade. : "our objective is to impact this generation with the mission of offsetting all the carbon emitted, through reforestation or new planting. We can't wait to get to know our tree planted through iPlantForest ".
IPlantForest is the developer of RCCM 3.0, a forest planting machine based on artificial intelligence and advanced robotics. For Marcello Guimarães, one of the founders of the consortium and passionate about motorbike, the partnership with the Yamalube R3 Cup is special because it involves very young drivers: "it is a way to connect with a generation that is more and more engaged in the fight against climate changes. Our project is an emergency one, we focus on creating technology for reforestation on a large scale and at a fast pace "- says the businessman. Eduardo Burr, 14, is also proud: "I am very happy to race in a category that has a concern for sustainability. What is happening today with carbon emissions is going to affect my future. " – tells the young athlete.
The championship
The Yamalub R3 Cup is a monarchic Yamaha competition geared towards new motorbike talent. This year the dispute takes place during the Brazilian Motorbike Championship, starting on August 8, Saturday, in Goiânia, and has 36 riders. The races will be broadcast entirely on Youtube.
In the championship Yamaha supplies the YZF-R3 motorcycles ready for the race, including tires, fuel, supervision and technical assistance. In addition, the automaker offers support from Yamaha Racing Brasil mechanics, telemetry engineer, box structure, transport and maintenance, in addition to bLU cRU gifts for all participants.
The season's calendar will be carried out in five rounds, and ten stages – two races per weekend, one on Saturday and one on Sunday – at the Curvelo / Minas Gerais, Goiânia / Goiás and Cascavel / Paraná racetracks.
Live broadcast: Youtube Yamaha Racing Brasil
https://www.youtube.com/channel/UCYlqvZhED8WtbW8TRAP2Opg
Calendar:
1) August 8 and 9 / Goiânia – GO
2) September 26th and 27th / Curvelo – MG
3) October 31 and November 1 / Curvelo – MG
4) November 21st and 22nd / Cascavel – PR
5) December 12th and 13th / Goiânia – GO
*subject to change